Windows are a critical component of your home. They provide natural light and ventilation, but if they're not in good shape, they can decrease the energy efficiency of your house and make it less comfortable. If your windows aren't working the way they should, we recommend that you proceed with a window replacement as soon as possible.
In this blog post, we'll clear up the most common questions surrounding window replacement, like why it's so important, how to know when the time has come to replace your windows, and how you can save money on this home improvement project.
Why is window replacement important?
 If you think there's no harm in putting off your window replacement for one more season, you might not be taking into account all the benefits of new windows, both for your comfort and for your wallet.
Energy efficiency
 Newer windows are designed to create a better barrier between your home and the outdoors, which leads to significant savings on heating and cooling in the long run and also makes your house more eco friendly. We recommend choosing double-glazed windows for optimal benefits.
Improved comfort
 There's nothing worse than not being able to get the temperature right in your own home. If you're tired of sweating in the summer and living under a blanket in the winter, a window replacement is probably the key to being comfortable inside your house again.
Better security
 New windows tend to come with improved safety features, such as strong locks and even extra layers of polycarbonate glazing that are designed to resist shattering even when subjected to blunt force. These anti-burglar mechanisms can give you peace of mind, and are especially recommended for basement windows, which are the most accessible to potential intruders.
Higher home value
If you're getting ready to put your home up for sale, a window replacement can be a very smart investment, since the improved energy efficiency, comfort, and security may very well boost your home's value by more than what the project actually costs.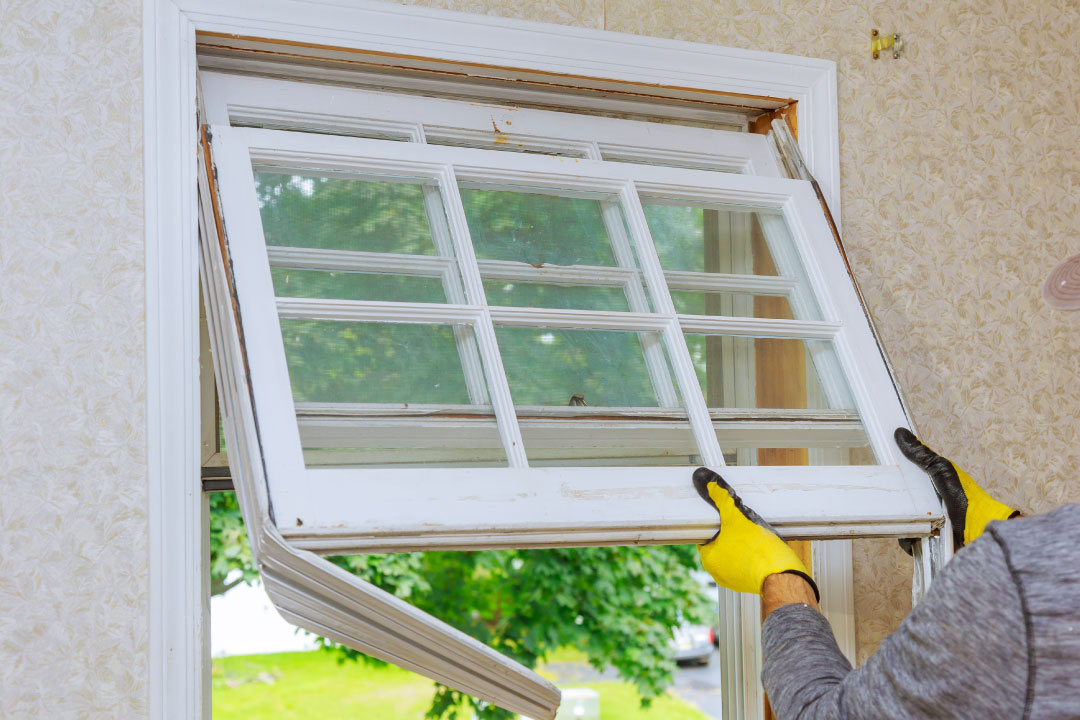 When is it time for a window replacement?
Windows tend to last about 20 years, though that number varies based on the model and whether they are well maintained. If you're thinking about replacing your windows but wondering if it's really time or if they still have a couple years of life left in them, here are some telltale signs that you should proceed with the replacement.
Drafts
If you feel little gusts of wind inside your house and can't keep the place warm in the winter, that means that it's definitely time for a window replacement! Drafts indicate that the window is worn out and no longer sealed properly. If you notice a surprise increase in your heating bills, that's another indicator you have drafts that are undermining your home's energy efficiency.
Condensation
A bit of condensation on the outer side of your windows may be normal (though double-glazed windows can minimize it), but condensation on the inner side of your windows is a big red flag that indicates the seals have failed.
Damage
Maybe this goes without saying, but we can't emphasize it enough: if your windows are cracked or otherwise broken, a replacement should be performed immediately. Damaged windows not only make energy efficiency impossible, but they are also a safety hazard.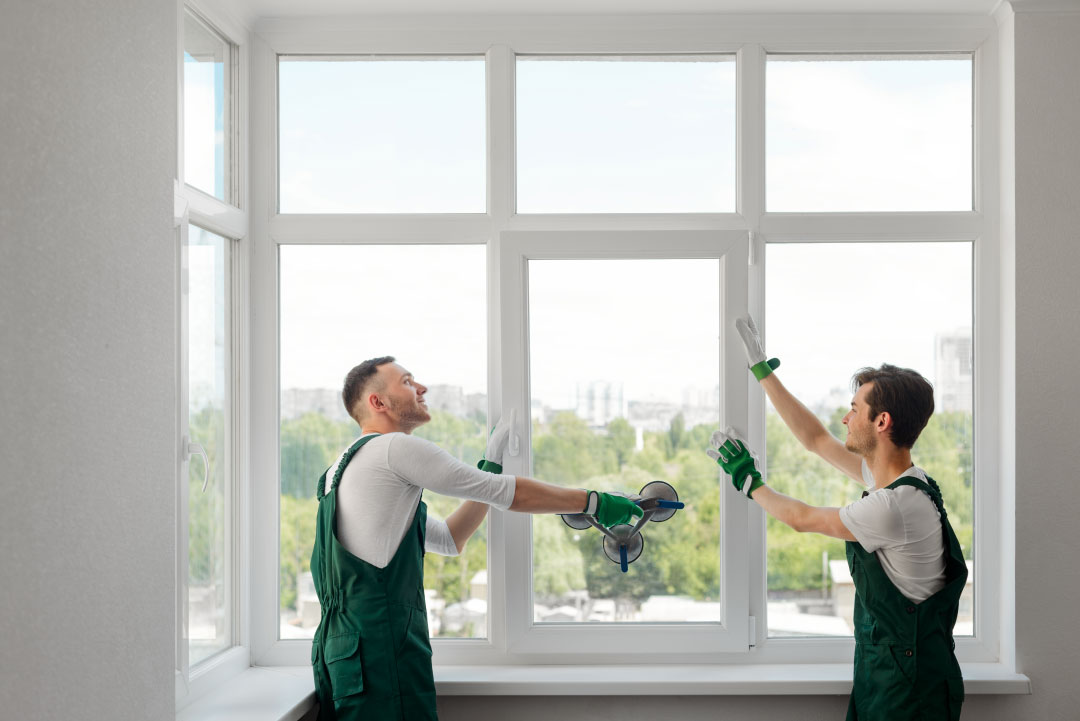 Pro tips: How to save money on a window replacement 
With a bit of research and shopping around, it's possible to get a great deal on this home improvement project.
Hire a window manufacturer that does installation
Did you know that some window manufacturers also offer installation services? Using the same company for every step of the process is a great way to cut out the middleman and save money as a result. Plus, should anything go wrong with your new windows, working with a single company makes the process of using your warranty much simpler.
Research rebates and incentives
Did you know that federal income tax credits can save you up to $600 annually on the cost of window efficiency upgrades? Learn more on the IRS website, and don't forget to also research rebates that your state may offer.

We hope this post was helpful for anyone contemplating improving their home with a window replacement. If you have any questions or want a free quote, don't hesitate to reach out to us!