Bathrooms are known for their functionality. You can't have a home without one but, at the same time, you may not give much thought to the time you spend in the bathroom or how you could make it a more pleasant space. Living rooms, bedrooms, and the like seem to get all the attention when it comes to interior design, but we're here to tell you that your bathroom also deserves a makeover. In this post, we're focusing on how you can elevate the space with bathroom furniture. 
A bathroom furniture centerpiece: the vanity 
Choosing a vanity is one of the most important decisions you'll make in the process of designing your bathroom. Not only does this piece of bathroom furniture need to have the adequate space to hold your personal care items, but it should also set the tone for the aesthetic of the room.
To choose a vanity, first determine how much space you need. You may like the chic look of a tiny vanity, but if you have lots of things you want to store in there, having one that's overly small will only lead to crowded cabinets and frustration. Once you have figured out the ideal size, shop around for the perfect vanity, taking into account your bathroom's color scheme and stylistic inspiration (farmhouse, minimalist, vintage, etc.).
Last but certainly not least, make sure the vanity (and all bathroom furniture) you choose is made of a material that's naturally resistant to humidity, like metal, or has a humidity-resistant varnish. Unfinished wood may look charming if you're going for rustic style, but remember that your bathroom fills up with water vapor every time you shower, and wood can start to rot or grow mold in no time. For more tips, read our previous post on choosing a bathroom vanity.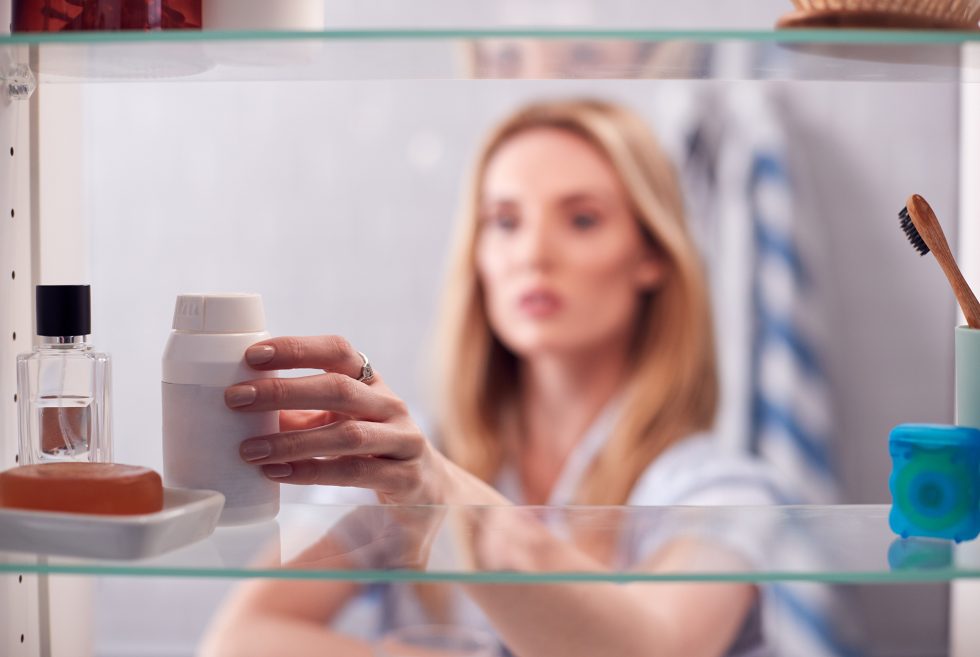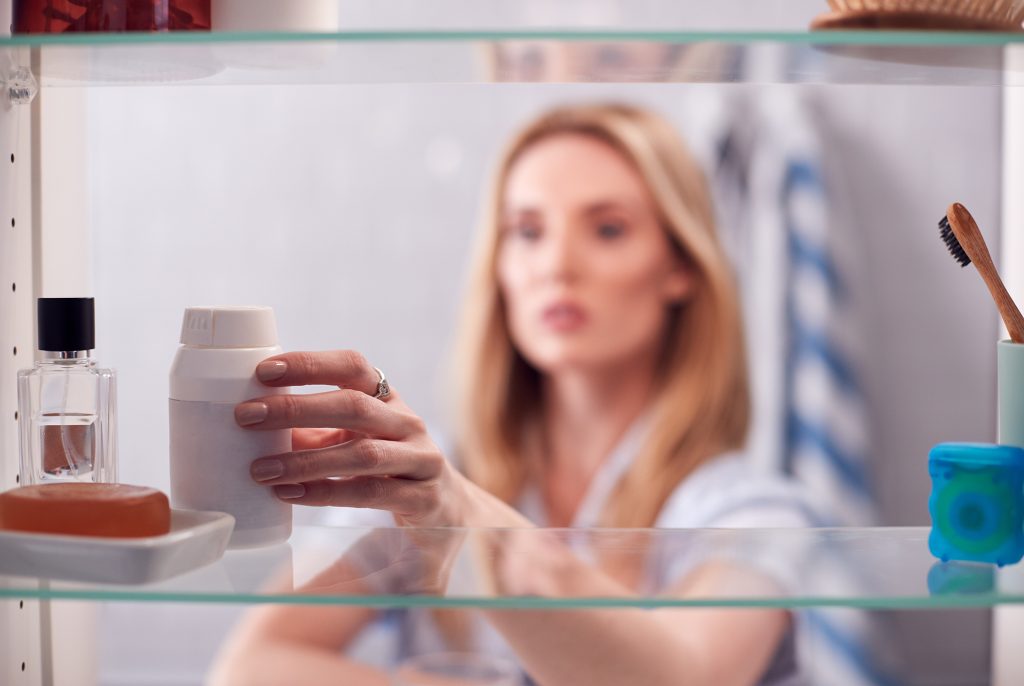 Medicine cabinets & mirrors 
If you need more storage space in your bathroom but you don't like the look of a big vanity, medicine cabinets are another key piece of bathroom furniture that can help you store all your toiletries without overcrowding. Accessing items stored in a medicine cabinet can also be more comfortable for people with reduced mobility, since it doesn't involve bending over. Many parents also lock these cabinets and use them as a safe place to keep medicine they don't want their kids to get into. 
If you don't need the extra storage space and you don't want any bathroom furniture that will take up space on your wall, you can instead opt for a regular mirror. There are so many styles of mirrors—in different shapes, sizes, with unique frames and engravings—that you're bound to find one that helps you create a fully customized bathroom.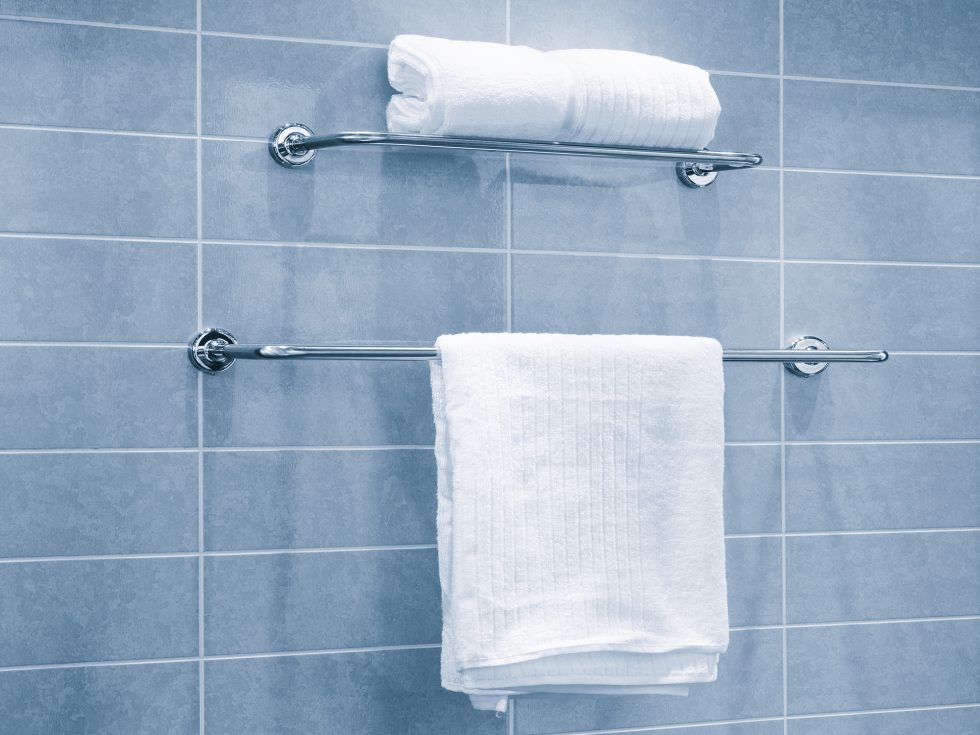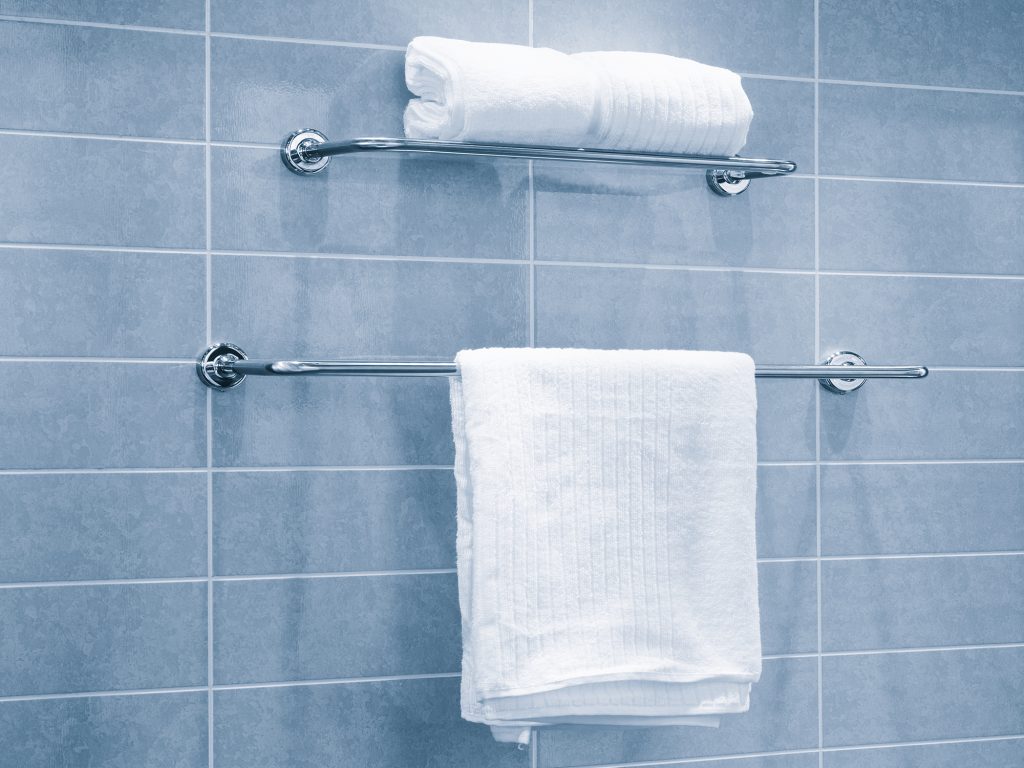 Towel racks
It's fundamental to have a proper place to dry towels, whether that's a freestanding towel rack or a simple rack made of a few bars attached to the wall. While some people hang their damp towels on a peg or ring holder, having a rack that allows the fabric to lie flat is more ideal since towels dry more quickly that way, preventing that unpleasant mildew smell. 
If you have a large bathroom, a freestanding towel rack with a design that fits your bathroom's aesthetic can be a wonderful addition to the room. However, for many people, a rack on the wall is more practical given space limitations. In fact, there are several popular towel rack models that are cleverly designed to take up as little space as possible. For example, you can find racks that have horizontal bars you can fold out before using and take up almost no space when not in use.
To add a little bit of luxury to your bathing experience, you might consider buying a heated rack that allows you the pleasure of stepping out of the shower into a warm towel. You can also find bathroom furniture that includes both a rack for drying used towels and a shelf for storing clean, folded towels. This last option is a convenient, two-in-one solution for towel storage.
Contact us for more inspiration! 
At PIC Home Pros, we're experts in helping people turn their bathrooms into the gorgeous, functional spaces of their dreams. We offer bathroom remodeling that's affordable and speedy—some projects take as little as one day. If you have any questions or want a free quote, reach out to us now!