If you're in the process of planning out your dream bathroom, you probably know how exciting it is to finally create a space that matches your aesthetic preferences and feels all your own. Indeed, a beautiful bathroom can make a simple thing like your morning shower feel like a quick trip to the spa. But don't get stuck in the blueprint phase, because hiring the right bathroom remodel contractors is what bridges the gap between fantasy and reality.
In this blog post, we're going over red flags to look out for in bathroom remodel contractors, so you can be sure you're hiring professionals who know what they're doing, respect your vision, and don't cause you any unnecessary headaches throughout the process.
Bathroom remodel contractors that won't go over your options
When you redo your bathroom, you have a lot of decisions to make regarding design, materials, colors, and more. Then, on top of it, you have to choose a contractor who will make the installation process a breeze without breaking the bank. The whole process can feel overwhelming at times.
So it's very important to choose a contractor that offers a free quote and, when consulted, answers any questions you may have with patience and expertise. If you call a company and feel like they don't want to take the time to walk you through your options, or that they're quick to the sale without listening to your vision for the project, our advice is to look elsewhere.
Bathroom remodel contractors that aren't certified
Designers and installers should be professionally trained and certified. Otherwise, they might not be working with sufficient regard to safety and durability standards. In other words, an uncertified designer might create a layout that looks nice, but without taking into account important practical matters such as achieving sufficient bathroom ventilation to prevent mildew.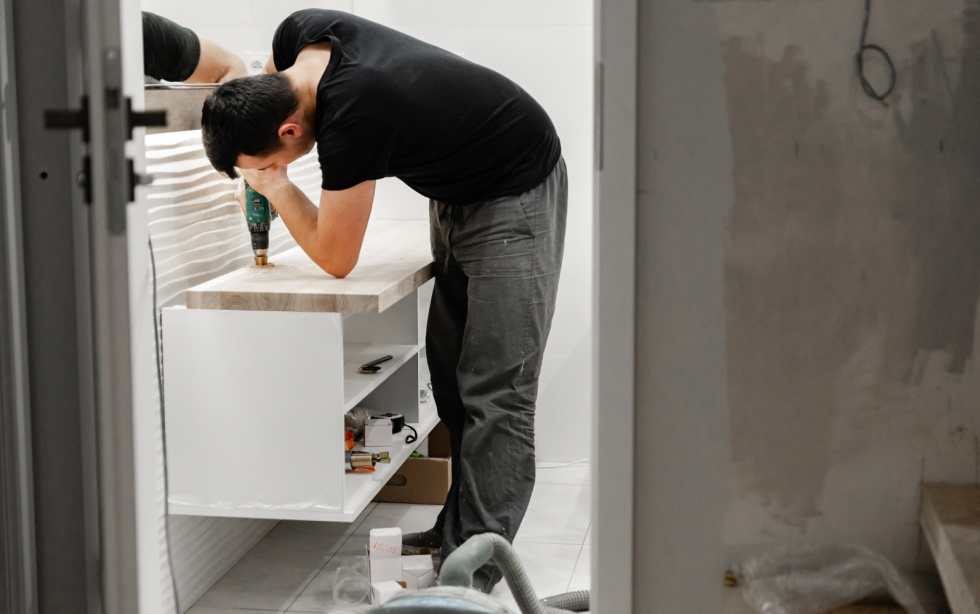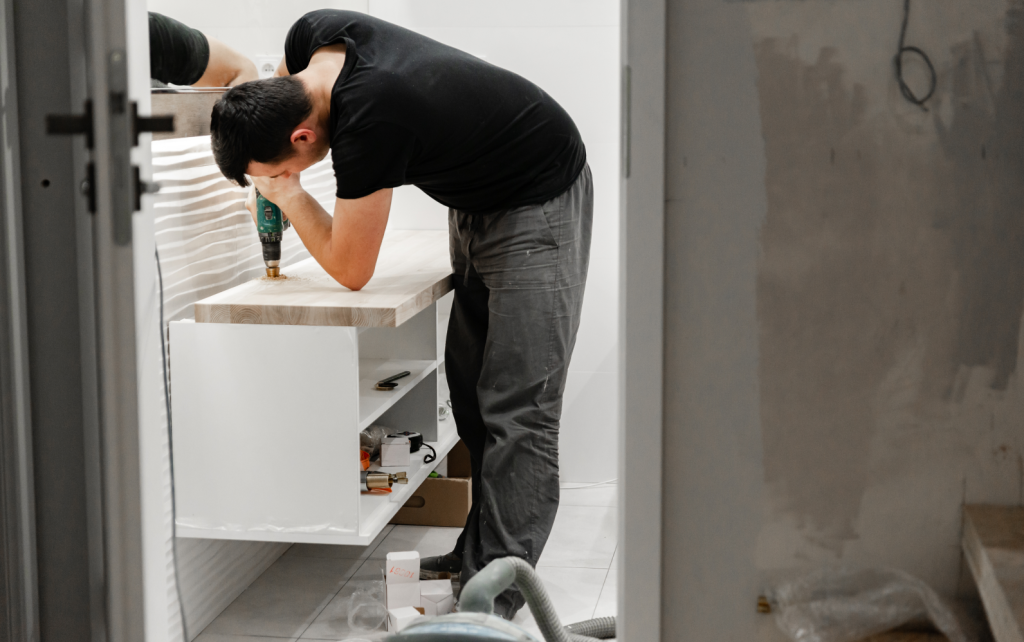 Bathroom remodel contractors with little or no experience
Training and certifications are necessary for any contractor, but they're no replacement for on-the-job experience. Both designers and installers learn a lot and get better at their jobs with every project they do. So if you want to hire the best, your best bet is to go with a company that has been around for many years.
Bathroom remodel contractors that don't communicate clearly
Effective communication is the cornerstone of a successful renovation project. If a contractor is very slow to respond to your calls or emails, doesn't answer your questions clearly, or seems evasive about project details, it could be a sign of potential problems down the road. A reliable contractor is transparent, open to discussions, and willing to address all of your concerns.
Bathroom remodel contractors that take days for a simple project
Having contractors working in your house is bound to cause at least a bit of disruption to your daily routine, so you want a contractor who works as efficiently as possible. Plus, if a contractor works fast without cutting corners, that's a sign of expertise. For example, PIC Home Pros offers a bath renewal that takes only one day to complete.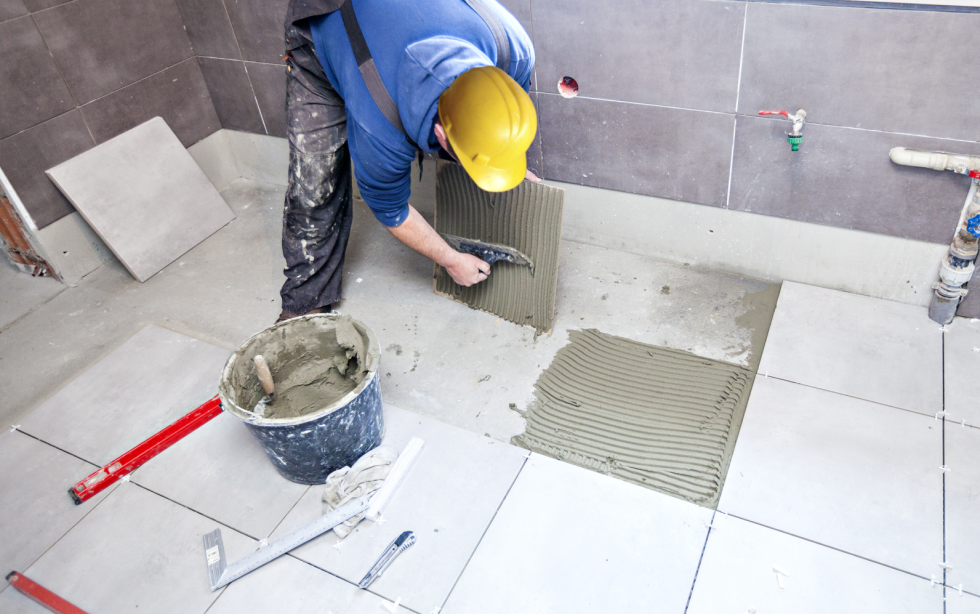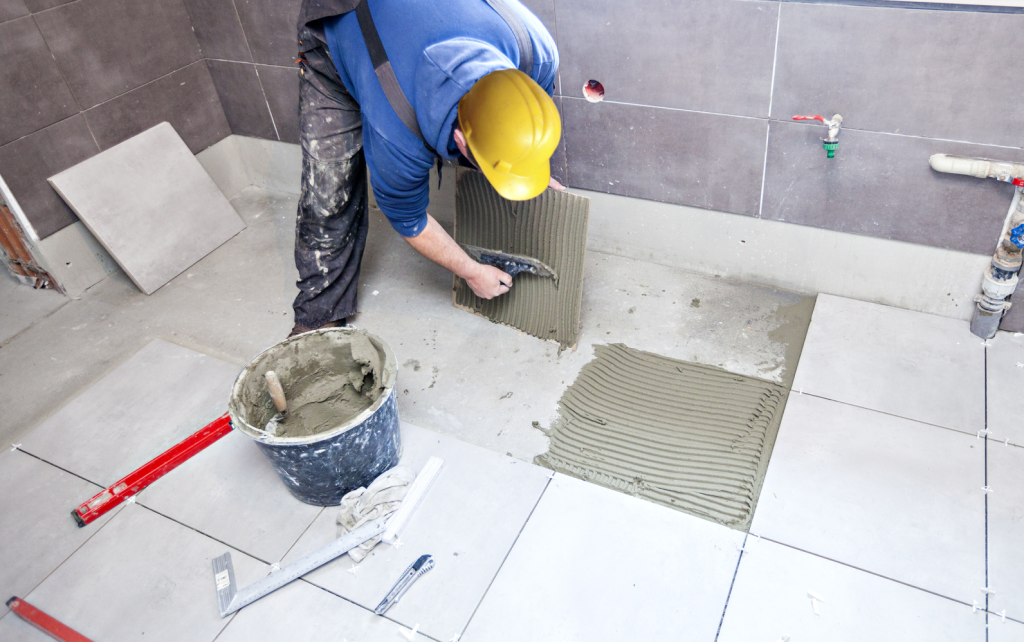 Bathroom remodel contractors that don't offer a warranty
Having a gorgeous new bathroom is a great starting point, but what happens if something breaks a few weeks after the contractors leave? A warranty is a must-have assurance that the contractors have done good work that they're willing to stand behind. If a company doesn't offer any kind of warranty, that's a sign you should continue your search.
Bathroom remodel contractors that don't provide financing options
Lastly, if the contractor wants all the money up front and isn't willing to offer you financing options for your bathroom remodel, that's a signal that you could do better. The best companies understand that funding a bathroom redo in a single payment is not feasible for the majority of people.
That's why PIC Home Pros offers flexible financing options to fit your budget. Plus, with our Trade & Save program, we'll take your old shower or tub off your hands and give you a discount on a new one.
Bathroom remodeling done right
At PIC Home Pros, we take pride in being free of these red flags. For the last three decades, we've been offering exceptional craftsmanship and friendly customer service at reasonable rates. If you'd like to talk with us about your vision for your dream bathroom, contact us any time to learn about your options and get a free quote.